Istorijat
Kada je u pitanju onlajn kazino igranje, lako je steći utisak da je tržište prosto preplavljeno zahvaljujući velikom izboru razlitih tema za igranje i formata koji su danas dostupni. Ovo donekle može predstavljati glavobolju za one igrače koji bi da probaju nove slot mašine. Lakše rešenje je da igrači pretraže veliku biblioteku igara na osnovu provajdera.
Najbolji provajderi igara za onlajna kazina svoje ime nisu zasluži ležeći na lovorikama, već konstantno pomerajući granice dizajna igara. Jedan od takvih je Play'n GO koji se etablirao kao vodeći creator i specijalista za porzivode dizajnirane za igranje u onlajn kazinima kao I na mobilnim uređajima kao što su smartfoni I tableti.
Play'n GO je osnovan sredinom devedesetih od strane male grupe developera iz Švedske. U početku je radio kao deo druge poznate softver kompanije, ali od 2005. godine funkcioniše kao nezavisna kompanija. Sedište kompanije je u Švedskoj i imaju licencu za rad u Velikoj Britaniji, Malti, Danskoj, Gibraltaru i Belgiji. Trenutno kompanija ima u ponudi preko 100 igara i 324 džekpota na preko 30 različtih jezika. U narednim redovima pokušaćemo da objasnimo šta je to što kompanija Play'n GO nudsi igračima, kao i zbog čega ovaj provajder ima izuzetno visok rejting među konkurentima kojih nije malo.
Play'n GO kazino softver
Mnogo toga dobrog se može napisati o provajderu Play'n GO, ali pre svega igre ove kompanije su prilično jednostavne i lake za korišćenje. To znači da svi mogu da ih igraju i kao rezultat toga imaju veoma veliku publiku za svoje igre. Igrači ne moraju da budu posebno tehnički potkovani kako bi mogli da uživaju u igrama ovog provajdera. Zbog toga su one odličan izbor, posebno kada su u pitanju početnici u igrama u onlajn kazinima.
Takođe, igre provajdera Play'n GO su dizajnirane sa atraktivnim i uzbudljivim temama, gde su grafika, boje i zvuk optimizovani kako bi se stvorilo veoma zabavno igračko iskustvo za korisnike. Istovremeno, igrači imaju prilike da osvoje velike džekpotove. Komapnija je takođe razvila I softver za popularne stone igre kao špto su rulet, blekdžek, bakarat i poker.
Play'n GO igre
Kao što smo već napisali, ige ove kompanije su prilično jednostavne i lake za igru, sa odličnom grafikom što ih čini najboljim izborom za početnike iako će i iskusnim igračima biti dovoljno atraktivne. Portfolio kompanije uglavnom je fokusiran na onlajn slotove, iako u veoma bogatoj biblioteci ima i nekoliko verzija stonih i igara sa kartama, kao i bingo igara.
Među brojnim poznatim slotovima koje je ova kompanija proizvela su Gunslinger Reloaded, Street Magic, Sizzling Spins slot, Rich Wilde serija slotova i House of Doom. Ukoliko su igrači raspoloženi za nešto baš neobično tu je neobičan i zanimljiv naslov Leprechaun Goes Egypt.
U biblioteci ovog provajdera takođe se mogu naći i nekoliko varijacija video poker igara, kao i stonih igara uz nekoliko zanimljivih bingo igara. Što se tiče stonih igara ovaj provajder nudi bakarat, Pai Gow Poker i njegovu verziju Caribbean Stud Poker. Ipak, njihov glavni fokus je na blekdžek i nude osam različtih verzija ove igre, uključujući nekoliko koje igračima omogućavaju da igraju više ruku. Tu su i tri verzije ruleta, među kojima se nalazi i prilično retko viđen Francuski rulet. Sve igre odlično rade na desktop i mobilnim platformama, pa ih je moguće igrati bilo kad i bilo gde.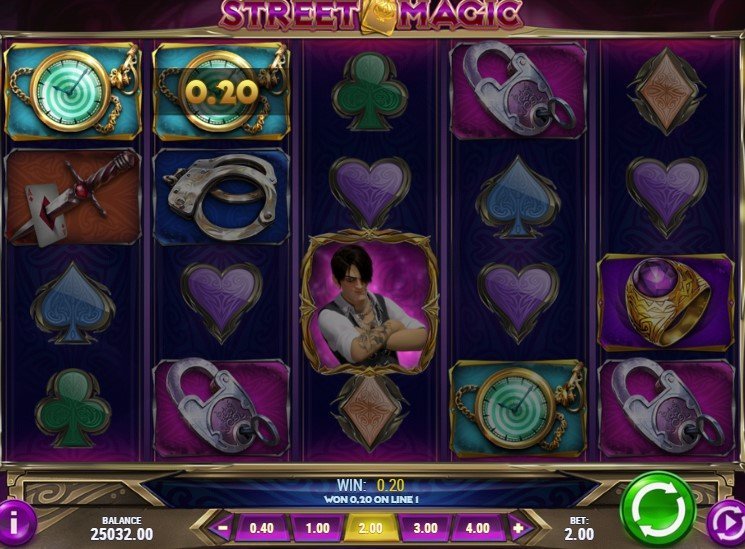 Slotovi
Ovaj tip igara je jedan od najtraženiji kada su u pitanju igre u onaljna kazinima. Mada Play'n GO kreira i druge tipove igara, slotovi su njihov glavni fokus. Zbog toga igrači kod ovog provajdera mogu pronaći više od 145 slotova u njegovoj zbirci. Teme slotova kod ovog provajdera su razne, od voćnih, do istorijskih, fantazije, Azije, klasičnih, sportskih i svakih drugih koje igrači mogu da se sete.
Ipak, ovaj provajder se ne bavi samo pukim kreiranjem igara, već to rade sa velikom veštinom i strašću. Svaki od slotova ima jedinstvene odlike, odličnu grafiku i zanimljivu priču. Zbog toga je ovaj provajder u tolikoj meri priznat u gejming industriji. Kao jednom od vrhunskih gejming provajdera, sve igre Play'n GO kompanije su stvorene za uživanje, a ima mnogo slotova koje treba odigrati više od samo nekoliko spinova.
Stone igre
Ovaj tip igara nije na listi najvećih prioriteta ovgo provajdera, ali ih Play'n GO ima u svojoj ponudi. Mada u ponudi ima stone igre i video bingo, trenutno Play'n GO nema u ponudi video poker igre. Igrači će pronaći više od deset stonih igara u ponudi, a one omogućavaju 3D iskustvo koje ih stavlja rame uz rame uz igre konkurentskih kompanija kada je u pitanju ovakav tip igara. U ovoj ponudi se izdvajaju 3 Hand Casino Hold'Em, Money Wheel, European Roulette PRO, Double Exposure Blackjack.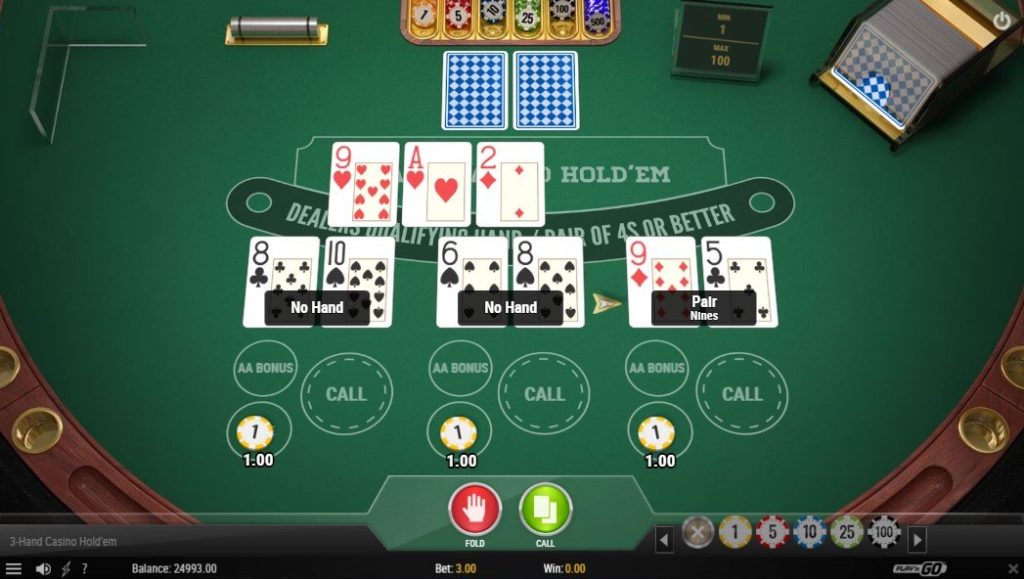 Bonusi i promocije
Ovaj provajder igračima nudi širok spektar bonusa i besplatnih psinova u sovjim kazinima. Bonusi i besplatni spinovi su uglavnom dostupni za instant igranje na desktop ili mobilnim uređajima.
Standardni bonusi koji se mogu pronaći u onaljan kazinima podrazumevaju bonuse dobrodošlice, besplatne spinove, bonuse lojalnosti i još mnogo toga. Nema sumnje da će sa ovom kompanijom igrači pronaći željenu kazino igru i bonus sa kojim mogu da igraju.
Play'n GO ne nudi samo uzbudljive igre, već igrači dobijaju pristup nekim odličnim džekpotovima i velikom povratu. Kao dodatak tome, takođe nude jedinstvene bonuse omogućavajući igračima da dođu do velikih dobitaka igrajući njihove slotove. Sve kazino promocije i specijaln e ponude zavisiće od onlajn kazina kojeg igrači izaberu. Zbog toga igrači treba da isprobaju različlita kazina koja nude igre kako bi pronašlki najbolje ponude.
Mobilna podrška
Play'n GO razvio je i sopstvenu mobilnu platformu gde igračlima nudi kazino igre na mobilnim uređajima. Njihove mobilne igre predstavljaju vernu reprodukciju njihovih izdanja za desktop kompjutere u smislu da sadrže istu grafiku i dodatke, što rezultuje proizvodom koji je lako prepoznatljiv bez obzira da li se igra na desktop kompjuteru, tabletu ili smartfonu.
Bez obzira što Play'n GO biblioteka naslova mobilnih igara nije tako velika kao što je slučaj sa drugim provajderima na tržištu, dobro je razvijena kako bi zadovoljila baš sve ukuse. Njihova najnovija izdfanja mobilnih igara bila je veoam impresivna I u budućnosti treba očekivati još dobrih naslova od ovog provajdera.
Licence
Play'n GO iam licence nekoliko evropskih kontrolnih tela iz nekoliko zemalja poput Velike Britanije, Danske, Belgije, Malte i Gibraltara. Kada se uzme u obzir da regulatorna tela iz ovolikog broja zemalja kontrolišu ovog softver provajdera, igrači svakako mogu biti sigurni da se kompanija pridržava i poštuje sva pravila. Osim licenci, nezavisne kompanije osiguravaju da igre ovog provajdera bude fer i poštene.
Kako bi dodatno poboljšali sigurnost kada su njihove igre u pitanju, Play'n GO koristi TST (Technical Systems Testing), deo Gaming Laboratories International (GLI), kako bi osigurali da su njihove igre u potpunosti u skladu sa najvišim standardima po pitanju integriteta I bezbednosti.
Zaključak
Ovaj provajder ostvario je svoj glavni cilj jer njegove igre sada mogu da se nađu u brojnim onlajn kazinima. Kompanija je uspela da privuče interesovanje igrača kreirajući uzbudljive onlajn slotove i igre visokog kvaliteta. Takođe su ponudnili kazino provajderima dobar sistem podrške. Igrači dobijaju igre sa sjajnom grafikom, animacijom i odličnim bojama što im omogućava da igraju uz kristalnu sliku i odličan interfejs na mobilnim uređajima, što znači da se kmompanija trudi da isprati sve tehnološke inovacije. Kompanija takođe obezbeđuje i velikodušne bonuse i promocije. Igračima ostaje samo da pronađu najbolji onlajn kazino za njih i uživaju u igrama ovog provajdera.