Istorijat
Betsoft Gaming je proizvođač softvera i igara na sreću iz Velike Britanije, a kompanija je osnovana 1999. godine. Ova kompanija je među vodećim kada su u pitanju dobavljači igara za onlajn kazina, a smatra se i liderom u izradi 3D slotova.
Od trenutka osnivanja pre više od dve decenije, Betsoft Gaming je izrastao u kompaniju koja je uspela da razvije preko 150 onlajn igara. Betsoft je možda i među pionirima onlajn igara sa dobro razvijenim temama i 3D filmskim kvalitetom prikaza igara. Prvi 3D slot Betsoft Gaming je predstavio 2005. i tada su uspeli da skrenu pažnju na sebe, a uspeli su da se etabliraju i kao kompanija među provajderima igara kao neko ko mnogo polaže na grafički kvalitet.
Jedan od važniji momentata u istorijatu kompanije je potpisivanmje ugovora sa dva vodeća evropska operatera, NYX-om u oktobru 2010. dok je sa Bet365 ugovor potpisan u novembru. Kompanija je 2011. uspela da dobije sertifikat od strane Alderney Gaming Control Commission.
Betsoft igre i softverski proizvodi
Kao što je već napomenuto Betsoft Gaming je uspela da razvije preko 150 igara, od kojih većinu čine 3D slotovi koji igračima pružaju mogućnost da ostvare dobitak kao i priličan broj bonus opcija koji im pruža šansu za dodatni dobitak. Kvalitet i softverska rešenja koje Betsoft Gaming primenjuje su u tolikoj meri inovativna da služe kao reper drugim kompanijama kako treba raditi.
Najpoznatiji proizvodi Betsofta su takozvane stone igre za onlajn kazina u koje spadaju različite verzije ruleta, blekdžeka i pokera. Osim toga, tu su i video poker, sportske igre i popularne grebalice. Ipak, dok kazino softver obezbeđuje iskustvo igranja pokera u 3D, njihove stone igre umeju da budu pomalo dvodimenzionalne i na to će igrači morati da se naviknu. Isto tako, igranje Betsoft igara ima samo jednu pravu manu jer većina onlajn kazina koja u ponudi ima njihove igre ne nudi verzije za daunlodovanje i zbog toga igrači moraju da imaju dobru i jaku internet konekciju kako bi igrali njihove igre koje umeju da, zahvaljujući svom kvalitetu, budu prilično zahtevne.
Osim što ima raznoliku ponudu svih uobičajnih stonih igara, kao i široku lepezu video pokera, Betsfot je uspeo da naprvi i softver za virtuelne trke konja. Ovaj uređaj za kockanje omogućava igračima doživljaj kao da su na trkačkoj stazi, da se klade na omiljenog konja i posmatraju veoma realističnu trku od početka do kraja.
Slotovi su ono što što pravi razliku kod igrača u kazinu koji žele velike džekpotove. Iz tog razloga je Betsoft ostvario najveći rast i napredak u oblasti onlajn kazina u odnosu bilo kojeg drugog onlajn kazino provajdera.
Veliki rast podrazumeva da sve više onlajn kazina izlazi na tržište sa Betsoft softverom kojiih pokreće i privlači nove igrače. To međutim ume da bude i mač sa dve oštrice, iako se Betsoft trudi maksimalno da svoje proizvode ustupa samo sajtovima sa ugledom. Ipak, u realnosti se nekad dogodi i da igrači igraju u Betsoft onlajn kazinu koji vodi kompanija osnovana preko noći bez ikakvog ugleda što samim tim ujme da stvori problem i kada treba podići dobitak.
3D slot igre
Ovaj provajder ima ubedljivo najveći izbor 3D slotova u odnosu na svoju konkurenciju i po njima je Betsoft tokom godina postao najpoznatiji. Ove igre je kompanija dizajnirala uz pomoć 3D filmske tehnologije i spadaju među najbolje u celokupnoj industriji ponlajn igara za kazino.
Njihovi 3D slotrovi se mogu igrati u različitim onlajn kazinima, ali nemaju sva Betsoft kazina 3D slotove. Svoju novu kolekciju 3D slotova Betsoft je nazvao Slot3 zbog tehnologije koja je korišćena kako bi napravili svoje onlajn slotove u 3D. Ovi slotovi imaju sjajnu grafiku koja će držati pažnju igračima dugo vremena, a tu je i implementacija Expandicon tehnologije.
Ono što je takođe važnio za igrače je da im nije potreban poslednji model kompjutera kako bi mogli da igraju Betsoft 3D slotove i to je verovatno jedan od razloga zbog čega su u toliko meri popularni u odnosu na sve drugo što se može pronaći na tržištu. Igrači jednostavno treba samo da uđu u Betsoft kazino koji ima u ponudi 3D slotovew i počnu odmah sa igrom čim se igra učita u njihovom internet pretraživaču, a ne moraju ni da daunloduju neki softver na kompjuter kako bi mogli da igraju bilo koji od 3D slotova.
Najpoznatiji slotovi koje u ponud ima Betsoft Gaming su Birds, Safari Sam, The Slotfather, Rook's Revenge i Frankenslot Monster.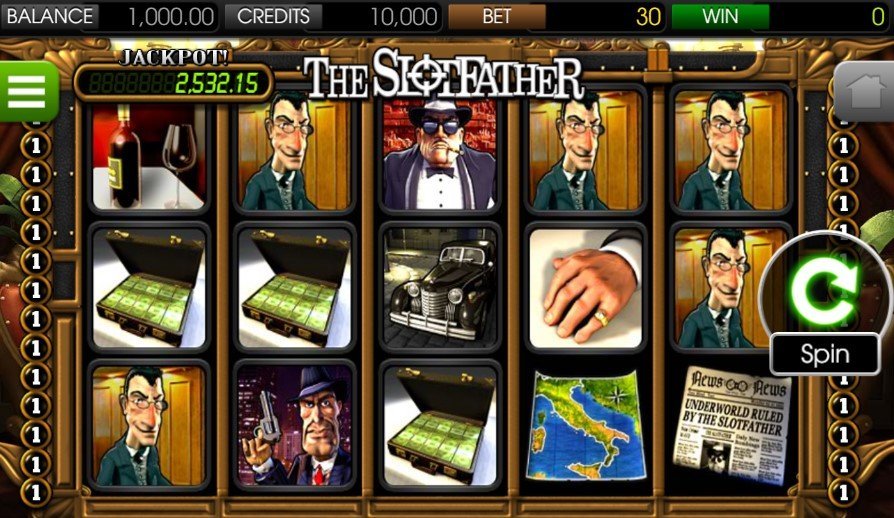 Džekpot slotovi
Betsoft nudi veliki progresivne džekpotove za mnoge od njihovih onlajn slotova. Slots Angels and RockStar su dva slota sa hevi metal, bajkerskim temama. Svaki od njih ima isti kvalitet grafike poput video igara kao i drugi Slot3 naslovi, ali kao dodatak wild, skater simbolima i interaktivnim bonus rundama, oni takođe imaju i mogućnost osvajanja progresivnog džekpota.
Svaki džekpot je povesan samo sa jednom igrom, što je dobro ili loše u zavisnosti od sklonosti igrača. Jednostavnost svakog od džekpotova je možda dobra za neke igrače, ali će možda manje odgovarati igračima koji traže mnogo bogatije džekpotove.
Stone igre
Mada 3D slotovi Betsofta skoro da bacaju u senku sve ostalo što ovaj provajder ima u svojoj ponudi, ne treba smetnuti sa ume da kompanija nudi i veliki broj stonih igara. Grafika kod ovih igara je takođe veoma dobra, a korisnički interfejs je veoma lak za korišćenje.
Betsoft nudi nekoliko varijacija bledžeka kao što su Spanish 21 and 21 Burn Blackjack, Pontoon, Roulette, Baccarat, craps, Red Dog and War, kao i nekoliko stolova za poker uključujući Caribbean Stud, Pai Gow, Oasis and Three Card Poker.
Za razliku od nekih drugih provajdera, Betsoft trenutno nema u ponudi opciju dilera uživo za svoje stone igre. Tako, Betsoft u ponudi ima i nekoliko različitih tipova video pokera koji je dostupan igračima koji vole tradicionalniji izgled poker mašina.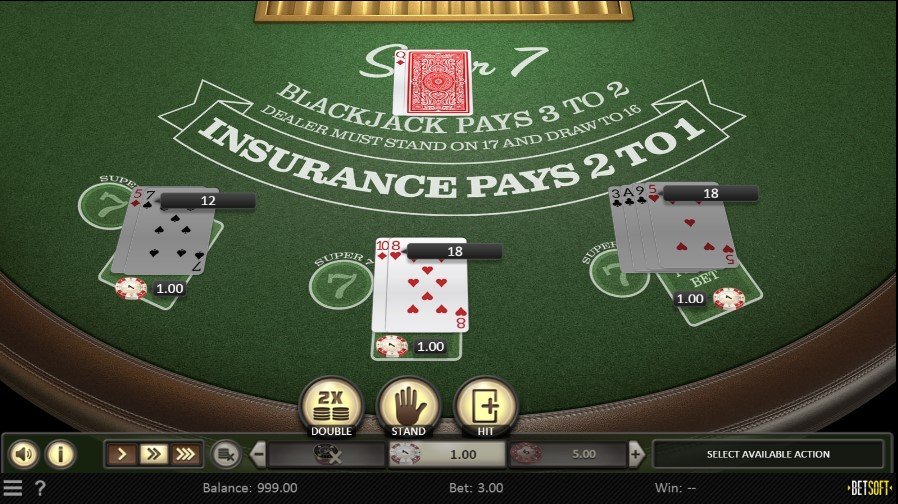 Licence za igranje
Betsoft se pobrinuo da svoje prozivode ponudi sa dobrom pozadinom, a kompanija ima licencu klase 4 od Malta Gaming Authority koje je nezavisno regulatorno telo, kao i licencu klase 2 od Romanian National Gambling Office. Takođe, kompanija ima eGaming licencu za e-gejming iz Kurakaaa.
Licenca Malte se odnosi na onlajn igre Betsoft Gaming. Licenca ONJN omogućava Betsoftu da obezbedi igre i proizvode licenciranim operaterima u zemlji. Kurakao licenca uključuje kazina, sportsko klađenje i tome slično.
Mobilna verzija
Betsoft Gaming se profilisao kao lider kod gejming platformi novije generacije kako za desktop, tako posebno i za mobilne verzije onlajn igrara i kompanije se mnogo trudi na tom polju.
Zahvaljujući tom trudu Betsfot Gaming je pre osam godina razvio posebnu platformu za mobilne telefone po nazivom ToGo za koju iz kompanije tvrde da je najnaprednija trenutno u industriji onlajn igara.
Osim ovoga, Betsoft je takođe prebacio i većinu igara sa Slot3 na mobilnu platformu kako za Android tako i za Ios operativni sistem, a to radi i dalje.
Zaključak
Betsoft Gaming je dobro poznata kompanija kada su u pitanju inovativne i vrhunske animirane 3D slot igre iz SLOT3 serije. Kompanija je popularna po svojim blekdžek, rulet, kockicama i video poker igrama. Zahvaljujući konstantnom razvoju i inovacijama, kompanija je uspela da obezbedi zadovoljne igrače koji uživaju u igrama ovog provajdera.
Ako igrači žele da probaju najbolje onlajn kazino igre, Betsoft je pravi provajder za njih. Betsoft konstantno napreduje i obogaćuje svoju ponudu visoko kvalitetnim igrama na kojima zaista ne štedi obezbeđujući igračima vrhunsko iskustvo.