Svi oni koji igraju u onaljn kazinima sigurno su čuli za Microgaming. Ova kompanija poznata je na samo kao najbolji onlajn softver provajder, već je i na daleko poznata po inovacijama. Igre koje nudi ova kompanija su daleko prerasle standard koji važi za industriju onlajn gejminga i podigle s utu vrstu zabave na potpuno novi nivo. Microgaming kazina trenutno imaju licencirana izdanja nekih od najv ećih brendova, među koje spada i Marvel comics. Poznat po visokim standardima u igrama i pre svega fer igranju, Mirogaming kazina su i dalje vrhunski izbor za sve igrače.
Istorijat
Microgaming je nedvosmisleno lider u industriji igara na sreću kasda je u pitanju onlajn tržište. Kompanija je pionir u ovom poslu pošto je još 1994. godine osnovala prvi pravi onlajn kazino, a takođe je deceniju kasnije napravila i prvi mobilni kazino, čak i pre nego što je takav način igranja postao popularan.
Usledio je sledeći korak za kompaniju koja je 2010. Godine pokrenula sopstvenu Quickfire platformu koje je predstavljala još jedan značajan trenutak u industriji onlajn gejminga. Ova izuztno moćna platforma omogućava operaterima kazina da integrišu Microgaming slotove i bingo igre uz minimalne troškove i utrošak vremena, što dovodi do značajnog povećanja dostupnosti naslova kompanije. Ovo je ne samo pokazatelj da Microgaming stalno gleda unapred, već i da kompanija zna šta tržište tačno želi.
Microgaming postaje svakim danom sve bolja i bolja što je dokazano i sa mnoštvom dobijenih nagrada tokom godina, tačnije tokom svake godine. Kompanija je konstantno dobija priznanje zbog svojih inovatinih i modernih igara.
Microgaming igre
Igrači će vrlo brzo spoznati da u ponudi igara Microgaming u svom portfoliju ima gotovo svaku vrstu igre koju igrači mogu da zamisle. Kao dodatak stotinama slot igara, u ponudi je i oko 50 stonih igara, zatim izbor ''grebalica'' koje su inspirisane popularnim slotovima Immortal Romance, Avalon i Lost Vegas, kao I odrešeni broj bingo igara. Microgamign je počeo da razvija neobične interaktivne igre Poke The Guy i The Incredible Balloon Machine.
Slot igre
Izbor slotova je verovatno najjači deo Microgaming portfolija i kompanija je toga svesna. Ponuda se sastoji od preko 400 jedinstvenih igara koje će igrače moći da zabave godinama. Raznolikost i brojnost slotova koje Microgaming ima je dovoljna za čitav jedan onlajn kazino kao što je i umelo da se dogodi.
U biblioteci postoji skoro svaka vrsta slota. Veliki broj igara omogućio je kompaniji da eksperimentiše sa nekim zanimljivim konceptima pa je moguće videti stare i nove mehanike igranja koje se koriste. Bez obzira za koji se slot igrači odluče, mogu da budu sigurni da im sledi nešto zanimljivo. Igre sadrže i širok spektar bonus rundi, a zbog velikog broja se događa da neke igre jednostavno liče jedna na drugu što je sa ovolikim kvantitetom nemoguće izbeći.
Zbog dugog postojanja kompanije, neke od igara su prilično stare po internet standardima, što znači da će igrači pronalaziti naslove sa prevaziđenom grafikom. Među najpopularnijim slotovima nalaze se Game of Thrones, Immortal Romance, Mega Moolah i Thunderstruck.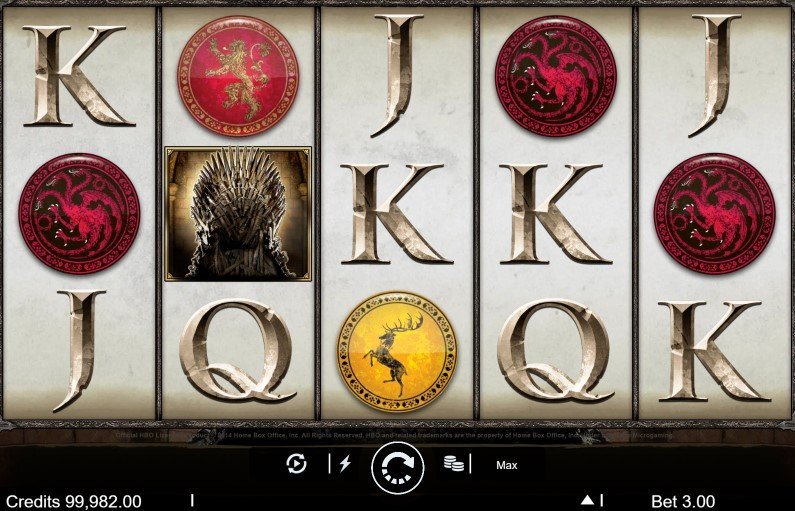 Stone igre
Ljubitelji stonih igara biće zadovoljni saznanjem da Microgaming nudi veliki izbor bledžeka, ruleta, kazino pokera, krepsa i bakarata. Takoreći, nema slabe tačke u ovom portfoliju kompanije i igrači će lako pronaći ono što žele da igraju. Lista stonih igara uglavnom je sastavljena od varijacija ruleta i blekdžeka, a glavnu pozornicu zauzimaju Gold Series i Premier. Ove igre dolaze sa boljom grafikom i u nekoliko verzija. Naslovi kod ruleta nude klasike, ali i neke novitete u ovom žanru kao što je Multi-Wheel rulet.
Što se tiče belekdžeka, takođe ima dovoljno opcija za igrače. Osim onih klasičnih verzija, ima i nekoliko varijacija kao što je Spanish 21 i Pontoon. Što se tiče drugih stonih igara, igrači će moći da okušaju sreću u različitkim varijacijama kazino pokera, krepsa, bakarata i drugih.
Džekpot igre
Osim standardnih video slotova, Microgaming je razvio i brojne progresivne džekpotove. Oni sadrže nagradni fond koji raste posle svake opklade i u nekim slučlajevima može da dostigne milionske iznose. Microgaming je kralj ovog žanra jer je kompanija od uvođenja ove opcije do sada isplatila 1,25 milijardi evra kako je navedeno na njenom sajtu.
Osim dobro poznatih Mega Moolah i Mega Moolah Isis igara, Microgaming nudi i druge opcije za igru poput Lots a Loot, Treasure Nile, Bridesmaids, Major Millions, King Cashalot i Cash Splash. Svaka od ovih igara ima progresivni džekpot i igrači mogu da na taj ostvare veoma dobar dobitak.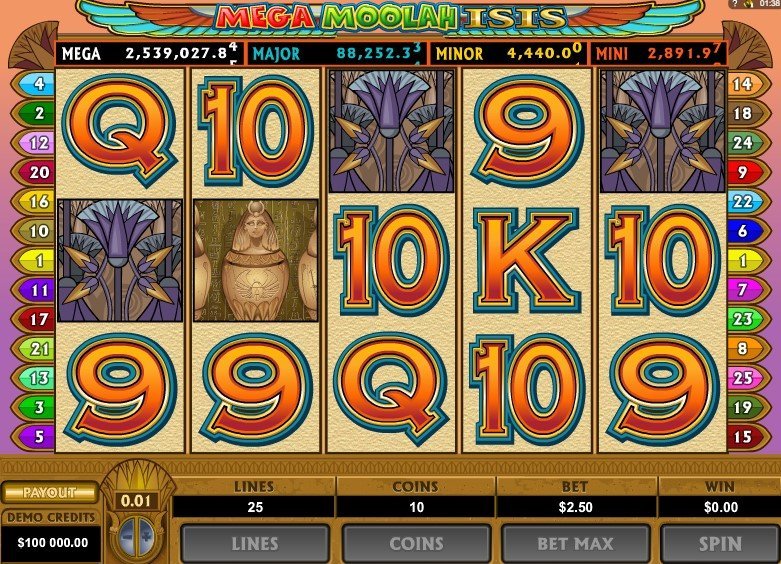 Kazino uživo
Kao vrhunski provajder softvera, Microgaming ima i sopstvenu platformu za kazino uživo. Kazino uživo radi iz Kanade i strimuje igre velikom broju onalajn kazina širom sveta. Osim toga, Microgaming eksperimentiše sa formatom, posebno sa Plejboj serijom gde su dileri obučene kao Plejboj zečice.
Što se tiče igara, kazino uživo Microgaminga sadrži rulet, blekdžek, bakarat i kazino poker. Ima mnogo stolova za blekdžek i bakarat što omogućava igračima da lako nađu slobodan sto. Uz to, različiti stolovi omogućavaju i različite granice za ulog, pa neki više odgovaraju igračima koji su spremni da više i potroše dok su drugi namenjeni opuštenijim igračima.
Sa tehničke strane, ova platforma kazina uživo je veoma napredna. Korisnik može da prilagodi kvalitet strioma za najbolje iskustvo igranja i čak i da igra nekoliko igara istovremeno.
Viper softver
Ovo je tehnologija koju je Microgaming predstavio još 2002. godine, a Viper je naprviao priličnu pometnju omogućivši igračima neke vrlo inovativne i jedinstvene alate, kao i unapređeni interfejs, grafiku, navigaciju i zvuk.
Igrači sa ovom tehnologijom mogu da igraju sa više različitih platormi bez obizra na brzinu interneta koji imaju, a dva ključna moda Viper softvera su Expert mod i Auto-play mod, a oba nude igračima veliku priliku da maksimalizuju svoj povrat i na taj način dobiju najveću moguću vrednost za uloženi novac.
Viper softver nudi više jedinstvenih igara nego neki drugi, a odlikuje ga I odlična kombinaciaj bezbednosti, visokog nivoa tehnologije I originalnih igara za svaku platformu.
Mobilna platforma
Mobilno igranje je u onlajn gejming industriji uvek važna Stavka, a igrače će obradovati da je Microgaming softver dostupan na bilo kojem mobilnom uređaju sa internet vezom. To znači da korisnici Android i iOS uređaja mogu da se zabave nezavisnmo od toga na kojoj se platformi nalaze.
Igre takođe mogu da se pokrenu i u pretraživaču, vreme učitavanja je kratko, a igre podjendako dobro rade i na tabletima i na smartfonima.
Licence
Igrači mogu biti mirni kada su u pitanju dozvole za igre koje nudi Microgaming. Kao kompanija koja je stara koliko i sama industrija onlajn gejminga, tokliko dugo se održala samo zahvaljujući tome špo igra pošteno.
Microgaming ima pregršt licenci u zemljama Evrope i Južne Amerike. Trenutno, kompanija ima licencu Komisije za kockanje Velike Britanije, kao i Malta Gaming Authority. Obe ove institucije su veoma poštovane u svetu onlajn igara na sreću. Ipak, kako su proizvodi kompanije Microgaming dostupni i globalno, to znači da provajder ima licence i u tim delovima sveta.
Zaključak
Kompanija Microgaming je bila tu kada je sve počelo, pravi pionir u onlajn gejmingu, i od tada je povukla puno pametnih strateških odluka, razvila neverovatan softver i pomerila granice sa mnogo inovativnih rešenja. Značajan broj njenih igara je pozicioniran među najigranijim slot igrama na svetu i teško je naći neku pomena vrednju manu.
Nema šanse da bi kompanija stigla do pozicija na kojima se sada nalazi Microgaming da je pravila prosečne igre i softverska rešenja. Za razliku od mnogih drugih provajdera, Microgaming se trudi da uvek nudi značajan broj alternativnih igara slotovima.