Već stotinama godina igrači širom sveta uživaju u uzbuđenjima igranja ruleta i oduvek su pokušavali da pronađu način da pobede u igri i nadmaše sosptvene šanse. Nekoliko sistema je za to vreme pronađeno , sa različitim nivoom uspešnosti. Jedan od najpopalrnijih sistema je Martingale Sistem, a kao što i samo ime kaže Obrnuti Martingale Sistem (takođe poznat i kao Anti Martingale Sistem) nudi poptuno drugaliji pristup igri za raziliku od originala. U narednim redvovima ćemo pokušati da približimo prednosti i mane ovog sistema.
Istorijat
Obrnuti Martingale Sistem (poznat i pod nazivom Paroli) se smatra kao jedan od najstarijih kockarskih sistema ikad. Postoje dokazi da se u Italiji koristio još u 16. veku, u igri poznatoj pod nazivom Baset. U sadašnjosti se ovaj sistem naširoko koristi prilikom igranja ruleta i bakarata, ali može se koristiti u gotovo svakoj igri u kojoj se koriste opklade koje imaju 50 odsto mogućnosti da dobiju, kao što su kreps, sik bo, pa čak i blekdžek, uz neke određene modifikacije.
Funkcionisanje obrnute Martingale Strategije
Obrnuta Martingale strategija je veoma jednostavna kao što je i original. Klasična Martingale strategija je osmišljena da povrati gubitke nastale posle lošeg niza uloga, pa obrnuti Martingale radi upravo suprotno od toga. Osmišljen je da iskoirsti prednosti dobrog niza, povećajavući uloge za igrača koji je u seriji dobitaka. Prema sistemu, igrači bi trebalo da dupliraju svoj dobitak polse svake pobede, a ukoliko se dogodi gubitak, vraćaju se na svoju početnu sumu kao ulog.
Veoma važan deo ovog sistema je odluka igrača koliko dugo će vremena provesti za stolom u igri. Neki igrači ostvaruju velike dobitke pošto igraju sve dok imaju pobednički niz i odlaze sa velikim profitom, dok drugi mogu da odigraju još svega nekoliko spinova i da vide kako im sav novac odlazi. Igrači mogu samo da odrede svoje limite koji se najčešće baziraju na njihovom stilu igre, ali je važno pridržavati ih se kada igraju.
Da bi osigruali da ovaj sistem mogu na pravilan način da primenjuju, igrači će morati da ulažu na opklade jednake vrednosti poput viže/niže, crveno ili crno ili parno/neparno. Za obrnutu Martingale Strategiju najbolja rulet igra je Francuski rulet.
Mada ova strategija zvuči prilično primamljvo, sama ideja ''nizova'' je primer greške igrača (pogrešno verovanje da prošli događaji utiču na mogućnost da se nešto dogodi u budućnosti), jer je svaki spin na ruletu nezavisan od svih drugih spinova.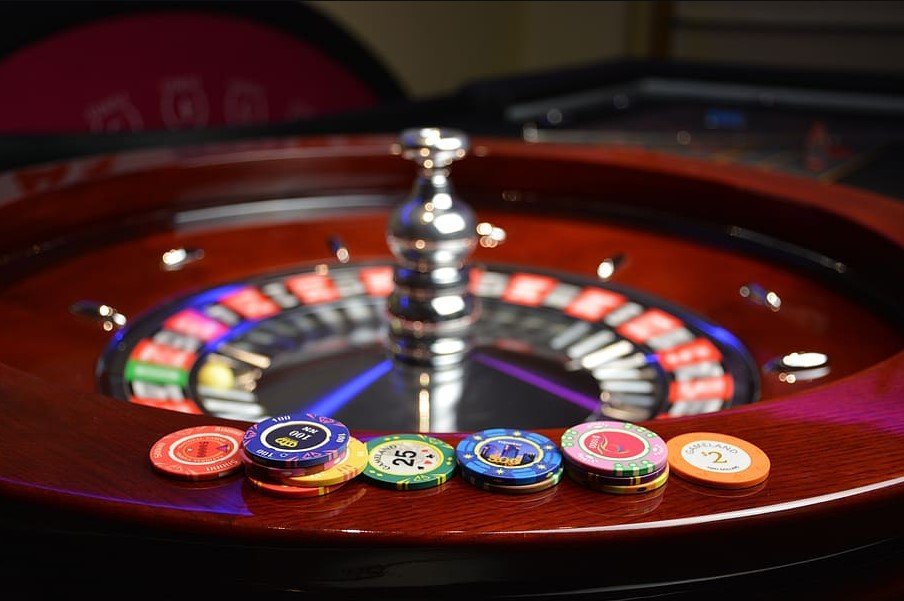 Da li ova strategija funkcioniše
ZA – Ako igrač ima dovoljno sreće da pobeđuje u nizu, Obrnuti Martingale Sistem je dizajniran da uveća njegov profit, jer će igrač duplirati ulog posle svake pobede. Uključen je manji rizik kada se uporedi sa originalnom Martingale Strategijom, jer igrač povećava ulog sa novcem koji je osvojio od kazina.
Koliko je Obrnuti Martingale Sistem efikasan slikovito govori i ovaj primer. Ukoliko igrač uloži 10 evra na crveno i pobedi u tom spinu, narednu ulog će morati da duplira na 20 evra, a sledeću opkladu na 40 evra. Posle četvrtog uzastopnog dobitnog spina, igrač će morati da uloži 160 evra. Ukoliko izgubi na ovom ulogu, igrač neće imati ukupan gubitak bez obzira na gubljenje visokog uloga, jer je igrač počeo sa 10 evra uloga i ostvario profit od 150 evra od prethodnih spinova. Ako igrač odluči da prekine igru posle četvrtog uzastopnog dobijenog spina kao u ovom primeru, onda će igrač ostvariti ukupan dobitak od 150 evra.
Teoretski, igrač bi trebalo da ostvari veći dobitak korišćenjem Obrnutog Martingale Sistema, ali u realnosti, ovaj sistem ima više mana nego prednosti.
PROTIV – Ovaj sistem se oslanja na eventualni dobitni niz koji se u realnosti možda nikad i ne dogodi. Čak i ako igrač ima toliko sreće da iskusi taj niz, dupliranje uloga posle svakog osvojenog spina znači da jedan izgubljeni spin može da dovede do gubitak ukupnog profita, osim ako igrač na vreme ne prekine igru. Svaki spin je u potpunosti nezavisan od bilo kojeg drugog spina, pa je moguće da igrač iskusi i produženi gubitniči niz što bi potpuno smanjilo njegovu sumu za igranje.
Najveća mana ovog sistema je da sistemi poput Martingale Sistema ili Obrnutog Martingel Sistema, uspevaju da ubede igrače kako uspevaju da eliminšu granicu kazina. Granicu kazina kreira zelena nula na stolu, i to znači da su šanse uvek na strani kazina. To znači da je mogućnost stavljanja jednake opklade tek nešto ispod 50 odsto. Zbog granice kazina, kazino skoro uvek pobeđuje na duže staze i nijedan sistem u ruletu ne može to da kompenzuje. Dok nekoliko strategija može da izgleda prilično uverljivo, nijedna nije u potpunosti dokazana i važno je da igrači zapamte da igraju igru šansi.
Kako koristiti Obrnutu Martingale strategiju
Mada je ovaj sistem možda i jednostavan u svojoj suštini, kako bi iz njega mogla da se dobije maksimalna vrednost, igrači moraju da dođu do pravog načina za igru. Ima nekoliko uobičajnih načina kako koristiti Obrutu Martingale Strategiju.
Agresivna igra – Najrizičniji pristup kao i uvek nosi i najveće nagrade. Ovo je stil igranja na sve ili ništa, igrač duplira svoje uloge tokom dobitnog niza uz nadu da će taj niz biti nastavljen sve dok igrač ne osvoji dovoljno i prekine sa igrom. Rezon ovakvog pristupa je jasan. Ako postoji šansa da igrač uđe u veliki gubitnički niz zbog kojeg će izgubiti sav novac, onda postoji i šansa da se dogodi upravo suprotno od toga.
U ovakvoj situaciji je igra potrebno ''samo'' osam ili devet uzasoptnih pobeda, posle čega će skoro sigurno dostići limit stola. Naravno, šanse da se ovo dogodi su veoma male u najboljem slučaju.
Obrnuta Martingale Strategija u tri koraka – Ako igrač voli malo oprezniji pristup, preporuka je da koristi Obrnutu Martingale Strategiju u tri koraka. Ideja ovakvog pristupa je da ograiči povećavanje uloga na tri uzastopne igre, a zatim da nastavi igranje sa najnižim mogućim ulogom. Ovakav način igranja dobro funkcioniše ukoliko ima dovoljan broj uzatopnih dobitnih nizova, ali ima i potencijal da dovede do katastrofalnog rezultata ako tih nizova nema. Generalno, korišćenjem ovog manje agresivnog načina igranja , igrači imaju veću šansu da igru napuste sa ostvarenim dobitkom.
Druge modifikacije sistema – Nije malo ljudi koji smatraju da je dupli ulog posle svakog dobitka suviše agresivan za njihov ukus i zbog toga će potražiti alternativne načine povećavanja uloga. Na primer, igrači mogu da primene Fibonačijevu sekvencu za ovaj metod i na takav način se dobitak sigurno neće brzo gomilati kao kada bi se duplirao ulog posle svakog dobitka, ali definitivno igrač neće ni izgubiti sve na jednom lošem spinu.
Šta je bolje, Martingale ili Obrnuta Martingale Strategija
Ovo zavisi isključivo od stila igre i količine novca kojim igrač raspolaže. Ako se igrač odluči za igru sa manje rizika, Obrnuta Martingale Strategija je pravi izbor za njega. Bez obzira što ta strategija nudi manji rizik, nudi i manje mogućnosti da igrač ponovo osvoji ono što je izgubio. Igrači sa većom sumom nova na rasplaganju kojima ne smeta podizanje uloga će se radije odlučiti na klasičnu Martingale Strategiju.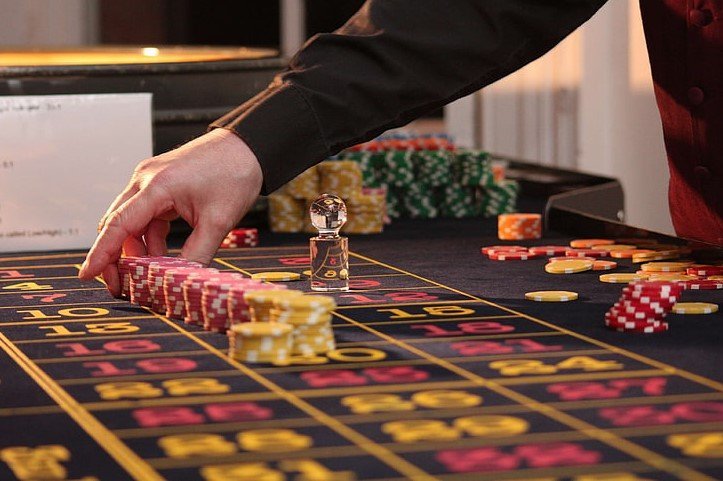 Da li ova strategija garantuje dobitak
U teoriji, ovaj sistem bi trebalo da uvećava dobtike ostvarene tokom dobitnog niza. Međutim, ne postoji garancija da će igrač imati lak i makar jednu pobedu, a kamoli čitav pobednički niz. Postoji mogućnost da igrač potroši sav novac pre nego što uopšte osvoji jedan spin. Prema tome, iako ova strategija može da donese igračima kratkoročne dobitke, oni nisu garantovani.
Da li je obrnuta Martingale Strategija legalna
Kao i uslučaju Martingale Strategije, obrnuta je takođe potpuno legalna, isto onoliko koliko i bilo koji sistem za kockanje. Ne samo to, već će određeni broj kazina takođe ponuditi strategijske katice kako bi pomogla igračima i uvećala njihoov iskustvo igranja. Najbolji način da igrač dođe do njih je da pita dilera za stolom koji bi trebalo da odmah na licu mesta spremi jednu za igrača. Obrnuta Martingale Strategija je samo obrazac kockanja i nijedan igrač zbog njenog korišćenja neće biti kažnjen.
Zaključak
Problem Obrnute Martingale Strategije je što igrač može da prikupi manje gubitke prilično brzo i bez obzira što ti gubici neće možda mnogo uticati na njegovu igru, može da završi sa priličnim gubicima. Igrači moraju da vode računa da je granica kazina dovoljna da održi balans i ne dozvoli igračima da osvoje ogromne sume novca. Najbolje čemu igrač može da se nada je da bude na nuli ili da ostvari mali dobitak. Naravno, uvek postoji mogućnost da igrač ima srećan dan i zaista dođe do velikog dobitka.
Ako igrač koristi obrnuti Martingale sistem, mora da se osigura da ne igra previše agresivno i da prekine kada bude pravi trenutak. Kao i svaki drugi sistem u kockanju, tako i ovaj ima potencijal da donese neke dobitke na kratke staze, ali je sigurno da će na duže staze kazino ipak biti u prednosti.
Bez obzira na sve, kao sistem kockanja obrnuta Martingale Strategija je jedna od najboljih opcija koje igrači ruleta imaju kao mogućnost i savršena je za sve one igrače koji nemaju mnogo prethodnog iskustva u ovoj igri. Na kraju, kao i sve strategije za rulet koje postoje, obrnuta Martingale Strategija ima sopstvene mane kao što je relativno visok rizik i činjenica da definitivno ne nudi mogućnost dobitka na duže staze.